The Big Slurpee
Summer promotion for 7 Eleven Slurpee.
The Big Slurpee
Retail promotion and summer destination.
The Australian public has a preoccupation with its big tourist destinations. 7 Eleven took advantage of this for its summer Slurpee promotion and created a giant Slurpee cup in Coffs Harbour, NSW. Designed and built over many months in Melbourne, it was shipped in pieces, to its final destination where people came from all over Australia to visit this latest tourist attraction.
During this promotion, 7 Eleven also sold the 1.2 litre Slurpee. A summer drink almost as big as the real thing. In store, customers could pick up fold-out maps to guide them to Coffs Harbour, as well as limited edition postcards to commemorate the event.
Below is some of the collateral produced for the promotion...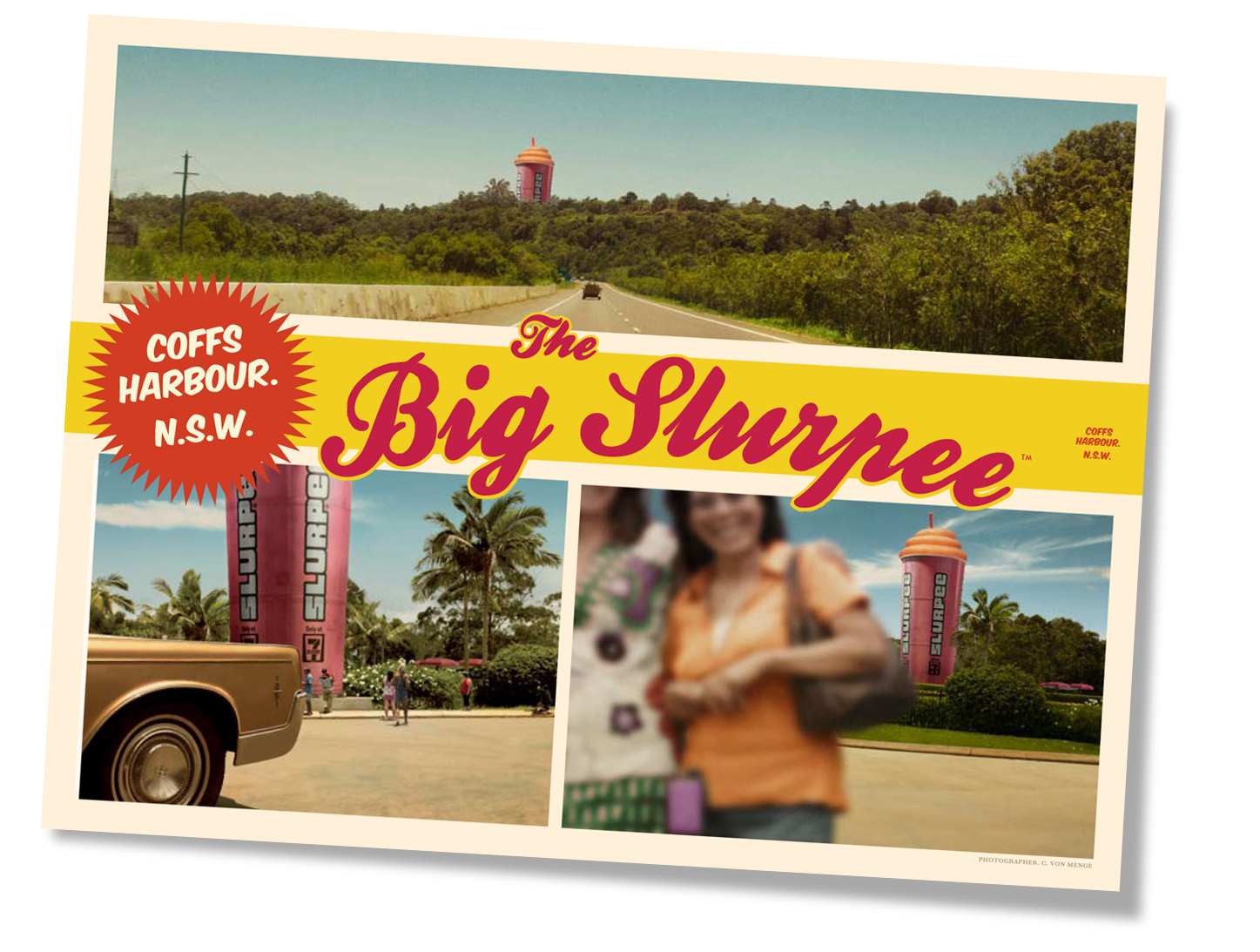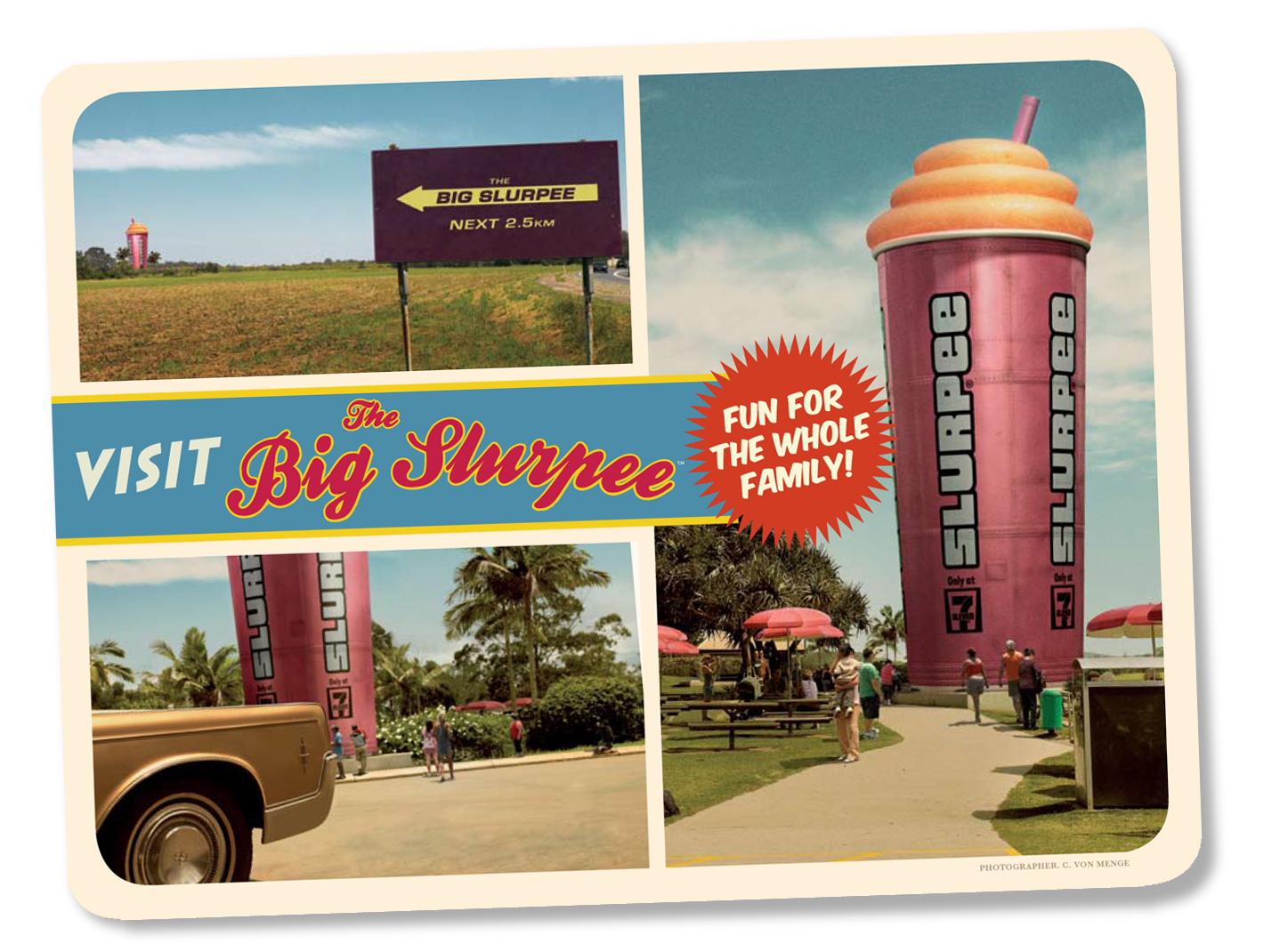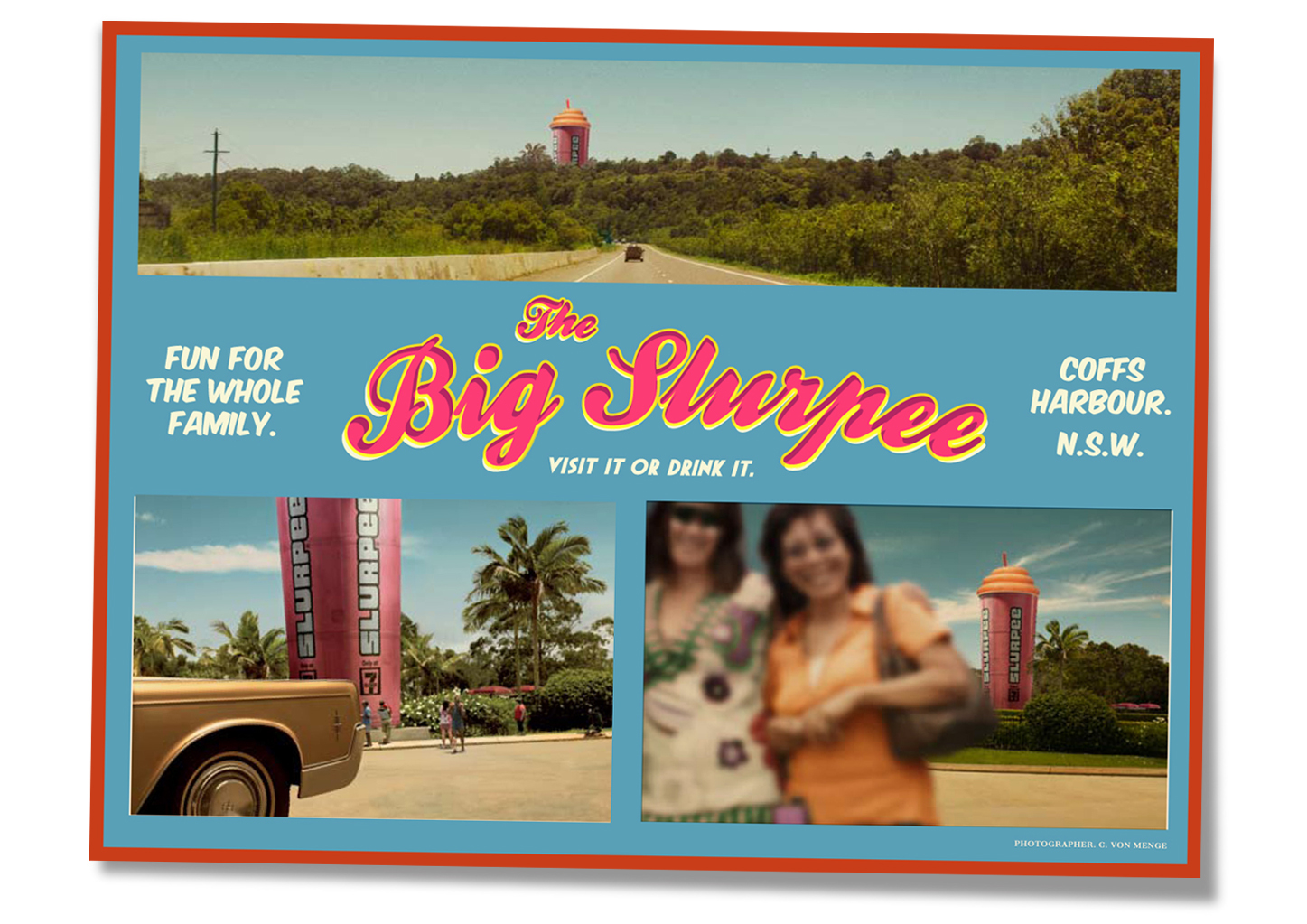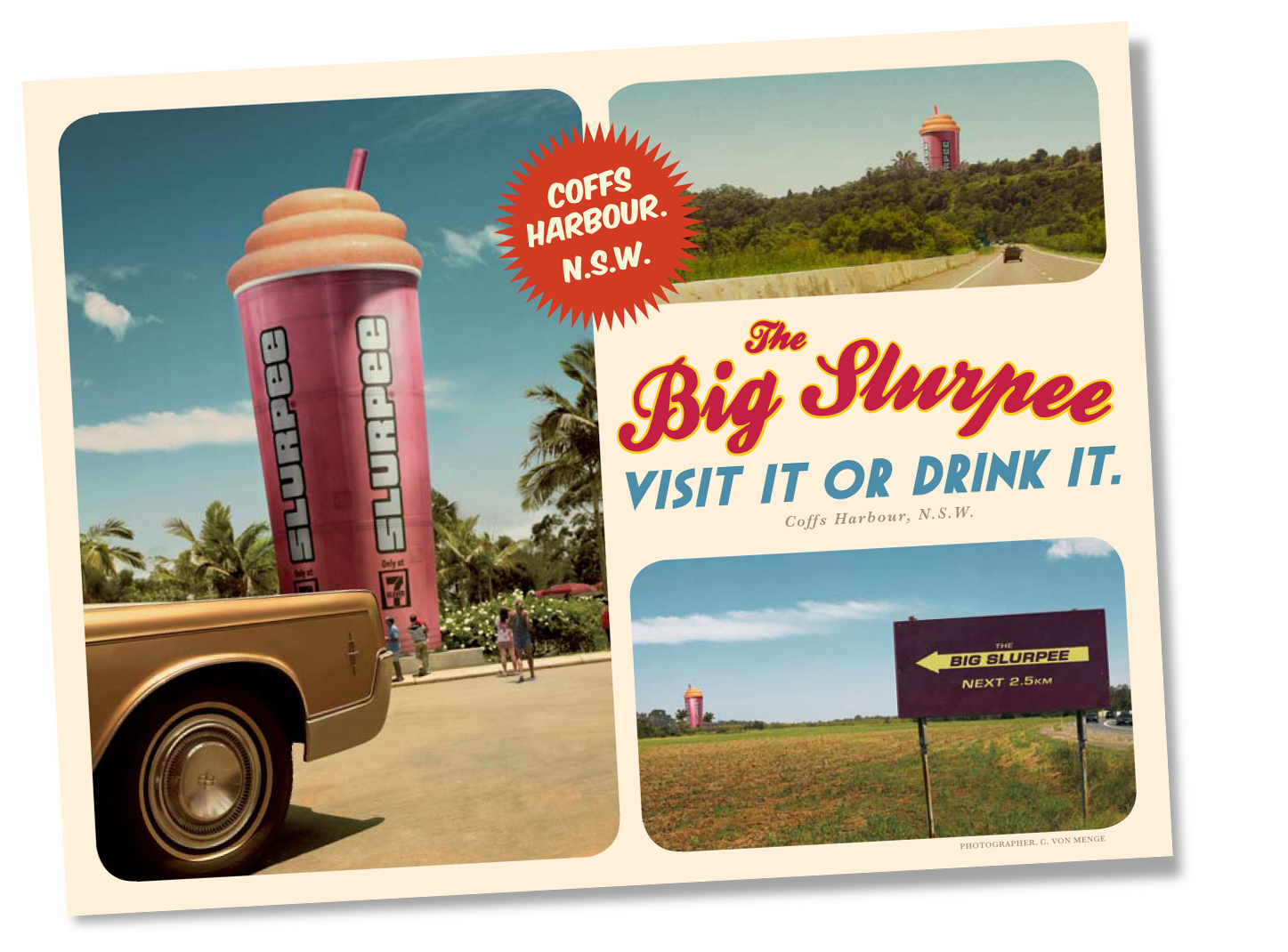 Senior Art Director
:
Richard Walker
Photographer:
Chris Von Menge
Agency
:   
Leo Burnett